Back to Historic Firearms Gallery

J.C. & A. Lord Snider Carbine, circa 1870, imported from Nepal

At long last, here are the photos. Please forgive the blur and glare, I'm still new at the digital photography game. Total cleaning time prior to these photos was 8-10 hours



Snider carbine, left side


Snider carbine, right side


Top of the barrel
Two different variants of barrel finish have been observed on these carbines, in the white, and blued. As can be seen above, this barrel still retains much of its original finish.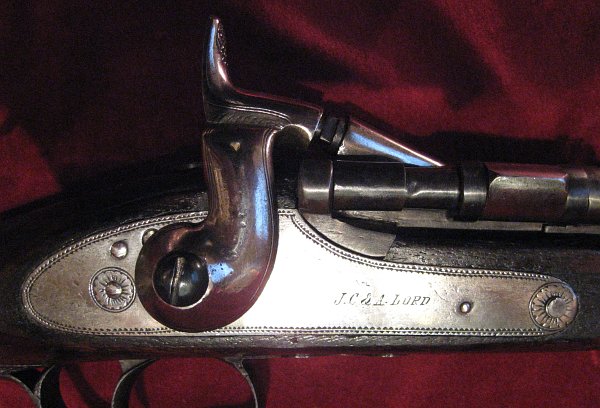 Lock (click on the image for a better closeup shot)
Note the engraved rosettas surrounding the sidenails.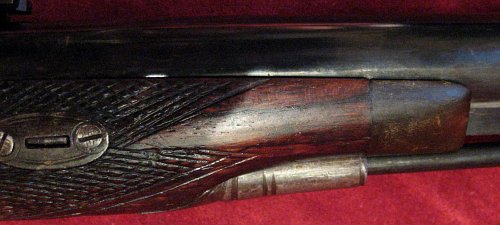 Fore-end cap, made of horn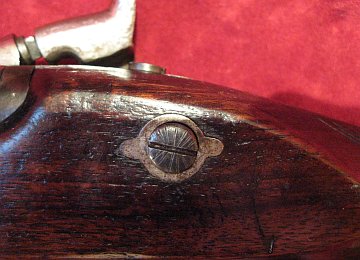 Engraved sidenail head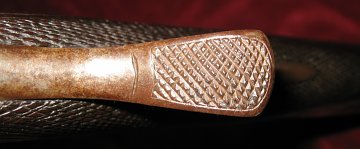 Checkered finger spur on trigger guard
The checkered wrist can be seen in the background.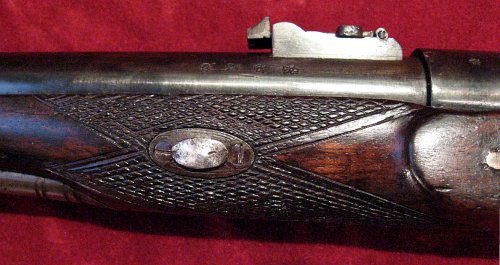 Head of the crudely-made stock key, the only Nepalese-made replacement part I've found
Note the simple engraving on the tailpipe, which accomodates the ramrod, in the lower left of the frame. In contrast, the engraving on the nickelled stock key escutcheon at center is much finer. Maximum range the sights is 400 yards.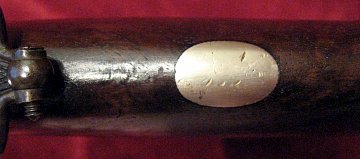 German silver escutcheon as commonly seen on sporting shotguns of the era
Email the Author

The author of this page can be reached at webmaster-at-freeexistence.org. Replace "-at-" with "@" in the "To:" line.

Reminder: All contents of this site, including translations, are automatically copyrighted by virtue of the Berne Convention for the Protection of Literary and Artistic Works. Any attempts to plagiarize this content for inclusion in a trade publication article or book will be dealt with harshly!