Back to Historic Firearms Gallery

Martini Henry Mark II, Mfg. 1878, imported from Nepal

At long last, here are the photos. Please forgive the blur and glare, I'm still new at the digital photography game. Total cleaning time prior to these photos was 12-16 hours

Note: Barrel date is June, 1878, so it would seem to be original.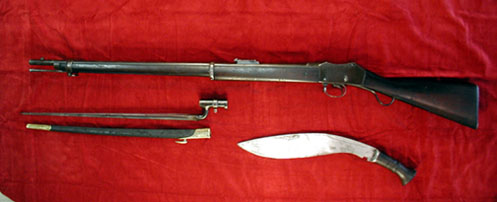 Martini and accessories, left side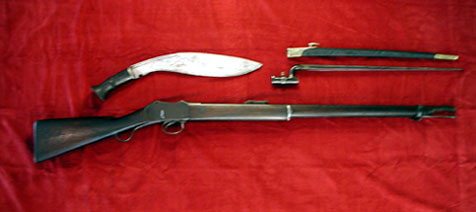 Martini and accessories, right side

Martini, bottom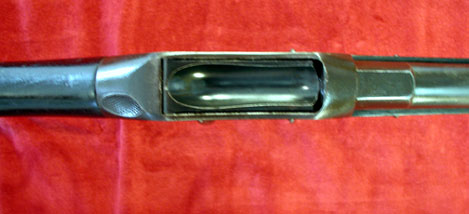 Martini breech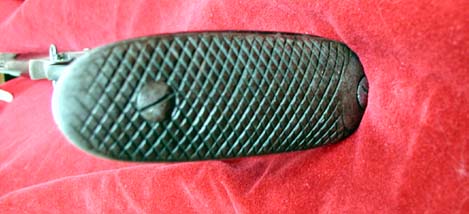 Martini buttplate
Note that this is a Mark I pattern. The buttplate has no "broad arrow" marking, but does have a serifed "K" and a serifed "N", so may have been a British contract. Alternatively, it could have been a service replacement rather than an Enfield factory-fitted part, since the latter is quite scarce, and since this rifle did not start out life as a Mark I. If the latter is true, perhaps it was fabricated at the Allahabad arsenal in 1894, when the rifle (or at least, the stock) was reconditioned (see roundrel, below).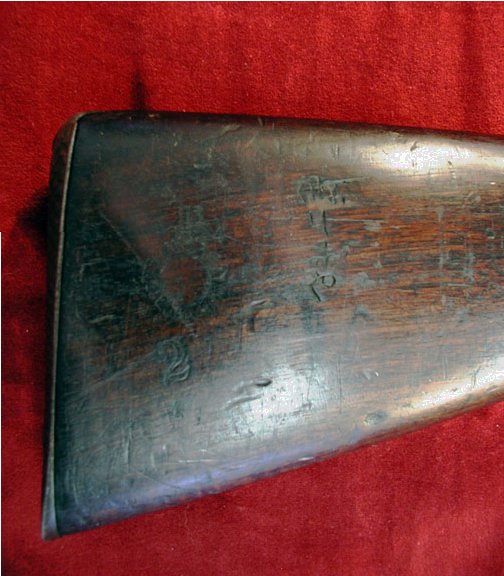 Martini buttstock (Allahabad Arsenal, 1894)
According to Skennerton, the Nepalese Martinis were gifted from Indian service, perhaps circa 1910-1920. Conversely, John Walter suggests 1895-1900 in his article in the 2005 edition of Gun Digest. Regardless of the date, the roundrel seems to confirm the source.

It is known that the British were generally suspicious of the Nepalese (a sentiment which was mutual!) and so the British government in India was generally reluctant to provide weapons to Nepal. Thus, the Nepalese Prime Minister typically requested arms during state visits or when there was an upgrade to the British Indian army, and at least two times between 1880 and 1910, rifles that were no longer used by the Indian army were given to Nepal.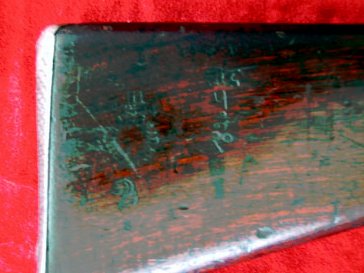 Martini buttstock, alternate view
Translation: Singh 5 No. 20
Note: Singh (literally, Lion) refers to the Singh Nath regiment, perhaps being gun number 20 belonging to that regiment. This regiment was formed in the 1760's.



Martini forestock, rear, left side

Martini forestock, rear, right side

Martini forestock, front, left side

Martini forestock, front, right side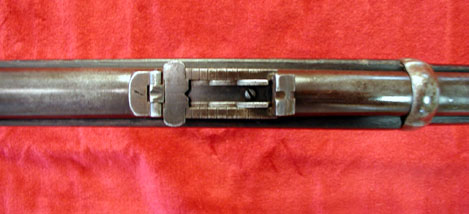 Martini rear sight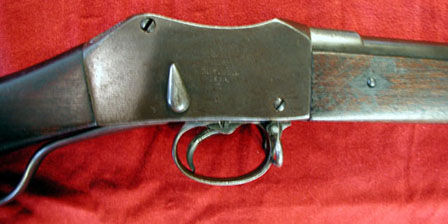 Martini receiver (Mark II, mfg. 1878 at Enfield)
Note: This is glare, not uneven finish...
Note the diamond-shaped stock repair near the stock pin; it looks quite a bit nicer than the photo indicates.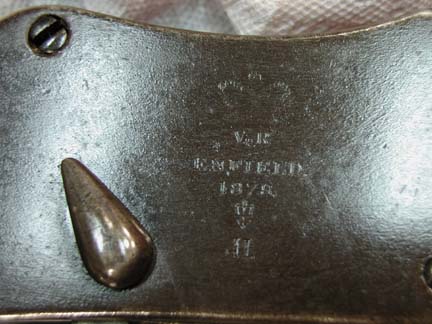 Martini receiver closeup (Mark II, mfg. 1878 at Enfield)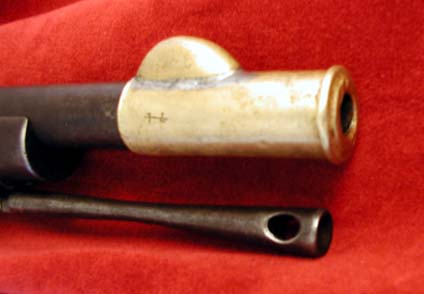 Martini foresight and muzzle protector (Mark II)
Note: The marking here is "71" which has been horizontally struck through.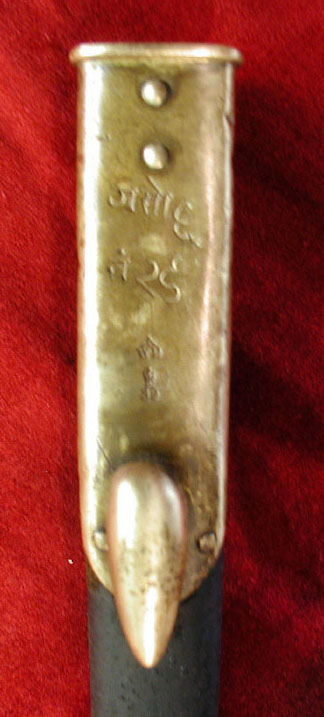 Martini scabbard
Translation: Ga So 6
No. 26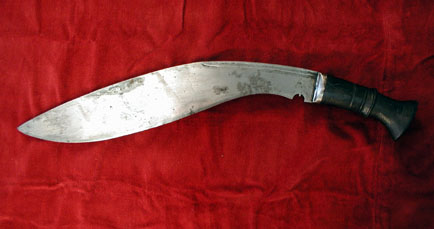 19th century 19" long-leaf kukri, left side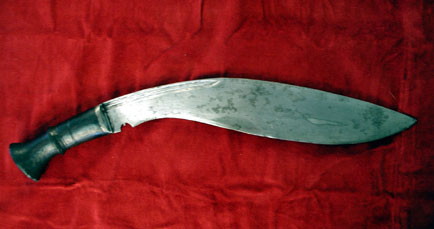 19th century 19" long-leaf kukri, right side


19th century 19" long-leaf kukri, back of blade
Translation:
Shree three Chandra Ka Va (or Ba) 3/13
(Mark of the Rana family, followed by Chandra, indicating Maharajah Chandra Shumsher (Jung Bahadur) Rana, Prime Minister from 1901-1929) (Moon, a Nepalese name) (Abbreviations?) (Date?)

The markings probably date from 1901-1918, and so later than the kukri itself. 3/13 definitely looks like a date. Keep in mind that Nepal used a first, non-Western calendar between 880 AD and the 1760's, and then a second non-Western calendar calendar from the 1760's and 1888, different still from its third and present non-Western calendar (pre-1760's you add 880 to get the Western date, post-1760's but pre-1888 you add 76 to get the Western date, versus subtracting 56 or 57 nowadays). Atlanta Cutlery did claim in their ad that the kukris are from "before 1890," and that the dates appear on the kukris, but are difficult to determine. Indeed!

I recently learned that Ka Ba was used as an abbreviation for Kali Bahadur, and a Kali Bahadur batallion was formed in the 1760's around the time of the conguqest of the Kathmandu Valley and is still in existence today. This regiment partook in World Wars I and II, and was a highly-honored regiment in the Nepalese army.

The marking closer to the handle is more lightly engraved, and says:
Wa 26
My guess is this is a unit designation of some sort.




Email the Author


The author of this page can be reached at webmaster-at-freeexistence.org. Replace "-at-" with "@" in the "To:" line.

Reminder: All contents of this site, including translations, are automatically copyrighted by virtue of the Berne Convention for the Protection of Literary and Artistic Works. Any attempts to plagiarize this content for inclusion in a trade publication article or book will be dealt with harshly!